MEET THE GAMMA CLASS
24 INCREDIBLE NEW BROTHERS
---
#103 | Ralf Romero
#104 | Paige Antonelli
#105 | Elizabeth Baltazar
#106 | Leila Becirevic
#107 | Cynthia Chen
#108 | Shang Chen
#109 | Alessandra Diioia
#110 | Carley Graham
#111 | Christopher Hall
#112 | Eric Lin
#113 | Thomas Liu

​

#114 | Molly Lofy
#115 | Omani McLish
#116 | Lana Ngo
#117 | George Nguyen
#118 | Razanne Oueini
#119 | Aksha Patel
#120 | Tarang Patel
#121 | Rachel Rolon
#122 | Sam Sakdipanichkul
#123 | Katrina Sales
#124 | Matthew Tanawan
#125 | Kaitlyn Webb
​#126 | Madeline Wright
DELTA DELTA CHAPTER AWARDS
100% COMPLETION | AAP AWARDS | 2018
4TH PLACE | NANCY ALVAREZ PROFESSIONAL AND SERVICE PROJECTS REPORT | 2017
1ST PLACE | CHAPTER DISPLAY AT GRAND COUNCIL | 2017
2ND PLACE | PHARMACIST AWARENESS VIDEO | 2017
8TH PLACE | CHAPTER PUBLICATION | 2017
100% ACHIEVEMENT | DALE W. DOERR ACHIEVEMENT AWARD PROGRAM | 2017
CHAPTER UPDATES
HAUNTED HEALTHCARE

The Delta Delta chapter came together once again for the second annual Haunted Healthcare benefiting St. Jude Children's Hospital. After months of planning, contacting local businesses for donations, and crafting, Delta Delta Brothers transformed the once simple classrooms of the UF HPNP Building into a spectacular Halloween festival.
BIG LITTLE REVEAL

It was hectic. It was exhilarating. It was nerve-wracking. It was the Big/Little Reveal. After days of receiving gifts, notes, and anonymous text messages, the time was finally here for the exciting reveal.

---

​PHI DELTA CHI WANTS YOU!

​

​Interested in becoming a member?
Recruitment season starts Fall 2019!
Powered by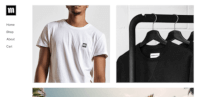 Create your own unique website with customizable templates.